Thank you for visiting Nelson and Associates Frisco. Our mission is to provide you with the absolute best dental care possible and your feedback is very important to us.
Please click on the images to tell us about your visit!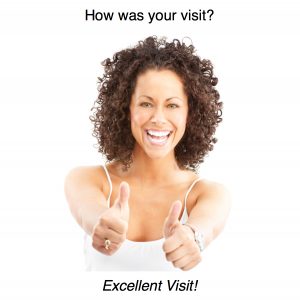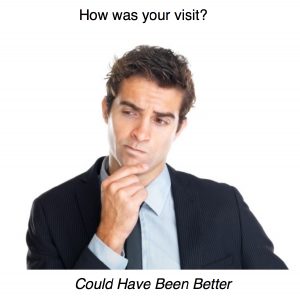 –Patty L.

 –Kimberly F.
Love this office and Dentist! Who can say that about their dentist? Seriously? Dr Nelson and his staff genuinely care. They are gentle, professional, honest and thorough. Thank you Dr Nelson and staff for taking such great care of me and my choppers!

 –Eric Z.
I had cracked a crown on a molar, and Dr Nelson saw me very quickly, and he and staff gave me the time and attention needed to get things fixed and me on my way.

 –James A.
Dr. Nelson is outstanding! I have a bit of a white knuckling due to of the old drills and medieval tools in the office. The Hygienist and Dr. Nelson were hand down one of the best! And my brother in law is a dentist I just wanted to be closer to my house. Dr. Nelson also spent time to chat about kids….very personable….which is rare these days.

 –Katey W.
Dr. Nelson and his staff are great!! Everyone is very knowledgeable and make you feel right at home! I highly recommend this office to anyone who has a fear of the dentist. Dr. Nelson explains everything in terms that everyone can understand and his commitment to patient education is completely evident. He truly cares for his job and his patients. Once you meet him and his staff, I am 100% confident that you will will proudly call this office your dental home.

 –Jessie B.
My family and I have gone here since I was little! Maybe 15 years or so. I absolutely adore Dr. Nelson and ALL his associates! Thank you for a consistently awesome dental experience.